Welcome to All About Breastfeeding
I am Lori J. Isenstadt IBCLC and I help mothers with breastfeeding
Remember my mantra "breastfeeding is not supposed to hurt"
I remember my first time. My very first time latching Alisha on. It was the weirdest feeling ever. Even though I dreamed about this during my whole pregnancy, to have a baby sucking at my breast was, truth be told, pretty weird.
I had many early struggles which I talk about during some of my podcasting episodes. There were many, many times I thought I could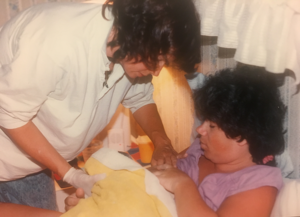 not feed this baby, even one more time. I had quite a few of those very hard cries. You know those really ugly cries. The kind that when you are done, you are just so exhausted. Your eyes are all puffy, you can't breathe out of your nose and you are just done, done, done.
I never spent so much time focused on my breasts or my nipples. And here were my nipples all cracked and bleeding. I felt like if anyone looked at them it hurt. Well, it definitely hurt to do something I use to find so pleasurable – taking a shower. I had to let the water run on my back because to face the shower was too painful.
Aaaaaaaaand then, at some point, the dark clouds went away and the sun came in its place.
Once we got through the hard part and the inconvenient part ( hard and inconvenient for me), breastfeeding was easy, incredibly convenient and the total opposite of weird. When I reached the point of loving breastfeeding with my first baby, my whole world changed. It became brighter and I could finally enjoy being a mom.
Breastfeeding my 3 babies are some of the most warm and fuzzy memories I will ever cherish. Just seeing their little bodies begin to fill out, watching them gain weight and all by this incredible activity called breastfeeding.
Since the breast is this invisible container and I could not see the milk going in, it was just incredibly fascinating to watch my babies gain and grow. Their cheeks filled out, they needed larger diapers, and they quickly jumped to the next size in their cute little outfits and were fairly happy campers most of the time.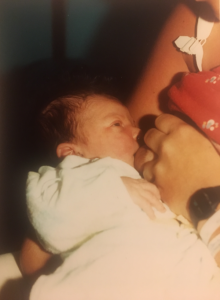 I became a lactation consultant so I could:
Help you begin breastfeeding pain free and enjoying it from the very beginning.
Teach you how to prevent the most common breastfeeding challenges.
Be there for you if it does. Provide a full consultation so I can help you figure out how to resolve your breastfeeding challenges.
Be your cheerleader when the going is rough.
Celebrate when you come through the other side and you are enjoying breastfeeding.
My first time. My first latch. I take a look at this picture and OUCH!
The painful memories of breastfeeding come flooding back.
That is like the worst latch ever – So shallow!
If I only knew then what I know now.
Breastfeeding is Not Supposed to Hurt
I can help with that!
You can choose to have your breastfeeding consultation
In my home office
the comfort of your own home
worldwide via a Skype consult.
My expertise is in all things related to breastfeeding. I can help you resolve painful breastfeeding caused by sore, cracked or bleeding nipples, clogged ducts, mastitis or thrush. Are flat or inverted nipples making breastfeeding challenging? Perhaps you are experiencing a low milk supply or your baby is not gaining well – I can help with this.
Are you using a nipple shield and would like help weaning from the shield? Do you need your baby to be evaluated for tongue, lip or buccal ties? Does your baby seem to favor one breast over the other or one position over the other and this is bothersome to you. I can help with this.
Perhaps you are experiencing breastfeeding challenges such as position and latch and your back and neck are aching you from breastfeeding. Have a baby who spent time in the NICU or was born a little early? I can help with this too!
Some of you are just experiencing problems with breastfeeding and you just don't even know why. Don't worry – I can help with this too!
Aaaand what about the many
????

weighing heavy on your mind

What about the inconsistency of breastfeeding education? 10 people telling you 10 different answers to 1 question – this can drive anyone crazy. Do you have questions about babies feeding behavior? Should you schedule their feeding times or time their feedings on each side? One side or both? How do you know when they are done? How can you tell when your baby is getting enough? An office or home visit includes a weight check so you can see what your baby weighs and how much they took at the feeding during your consult.

How about a breastfeeding check up.

And get this – You don't need to be having major problems to come in for your breastfeeding check-up. You give birth and have a postpartum check up. You take your baby in for a pediatric check up. Every mom deserves a breastfeeding check up. Perhaps things are going quite well and yet you still would like confirmation of this. Your baby can be breastfeeding well, gaining well and yet you have so many questions you would like answered. This is very common and rather than worry and be unsure, just schedule a consult and bring your laundry list of questions and we will go over them one by one.
The Best All About Breastfeeding Audio Masterclass
Comprehensive course helps you breastfeed confidently
Prenatal – Specific help and information to help you prepare for breastfeeding
First 14 days –Everything you need to know to help you off to a great start.
First few months – Common early problems and how to prevent them.
Answers to every single one of the most FAQs bf questions new parents have
Included with course is full community support
Grab your coupon now to use when the course is released in August 2018
Breastfeeding should not hurt – at all!  Babies should not be sleeping at breast during feeding times.  If you are experiencing this or any of these other  "Red Flags" you will greatly benefit from a private consultation with Lori
"I never realized how important it was to be around other new mothers – until I had my baby.  Not everyone understands the breastfeeding mother and how hard it can be sometimes.  A huge plus is the convenience of meeting online so there is no need to drive to a group.  There is nothing better than getting to know other moms who all know exactly how you feel.  Having an experienced IBCLC educating and supporting us is very helpful too"
What to Expect from a consult
Breastfeeding is a learned art and skill, unique to every mother and baby. Here is a complete checklist of what you can expect to be covered during your private consult.
"I went to Lori with my newborn and I left extremely relieved. Since my visit, I have had significant less pain and am so happy to nurse my son. She is professional, honest, and extremely knowledgeable and helpful. I would definitely go to her for consults or advice again. "
Skype Breastfeeding Consults
Choose this option if you are out of the local area and need help with breastfeeding. This is a great option for all your questions and concerns to be answered before you have your baby. Here is a checklist of all the reasons you would choose a Skype Breastfeeding Consult
I had a wonderful experience with Lori! She was patient and encouraging and answered all my questions.  I had lots of fears going into breastfeeding and she validated my concerns and responded in a very professional manner.  Her easy going attitude made me feel comfortable talking to her. She has so  many resources to share and knew exactly what I needed.  I highly recommend you consulting with her.  It was money well spent."
This is a 2 hour comprehensive group breastfeeding class which focuses on all the "need to know" topics as you prepare for breastfeeding. Classes are kept to a maximum of 5 mothers and their partners.  Small classes helps to increase your learning and comfort level.  You will also have plenty of time to have all your questions answered.
"Lori was amazing.  She was incredibly informative and had a nice easy going personality.  When I first met  her I was feeling quite overwhelmed. She was able to take all  my concerns and answer each one in depth.  There are tons of breastfeeding products that I was dizzy with the choices.  Lori helped me make wise decisions that I know saved me a lot of money. I highly recommend Lori."
More links to Support your breastfeeding experience
FREE shows. Listen to mothers share their breastfeeding stories – what life was like for them as a newly breastfeeding mom. Learn the most up-to-date breastfeeding information. Hear authors and experts talk about breastfeeding and lactation
"Wow!  Just from listening to the introduction, I was already hooked. The host Lori is fun, personable, and really relatable. The interviews she shares highlights so many different mothers and breastfeeding experiences, that any listener is sure to find multiple mothers which they can really relate to, connect with and learn from.  Thanks for providing a great resource and a unique way to learn through others' experiences.!"
Mothers have many questions about breastfeeding and what to expect the first several weeks. Breastfeeding is a learned art and skill, unique to every mother and baby. Breastfeeding help is available when, for some of us, this skill does not come easy at first.
"I have some excellent handouts and checklists for you to utilize right away.  There are resources being added every week, so be sure to check back frequently.  Feel free to share this page with all pregnant and new moms you know.  Lori "
What our Customers are saying
Hear what some of our clients are saying about their satisfying experience with Lori.
"Lori is truly the Mercedes in the breastfeeding community 🙂 Lori was there on day 2 of my baby girl's life. She asked me to demonstrate the feeding that my baby and I were sharing. After a close watch she suggested a change. That change saved both my breasts from pain and my baby from starvation! Lori will be there right after delivery for my future child"
...Kayla
"I would highly recommend Lori to anyone struggling with breastfeeding. Lori was extremely informative and made me feel comfortable and confident that we could improve our situation. She answered all my questions and made sure to follow up after the appointment with helpful information and videos. Thank you Lori!"
...M.C.R
"I didn't think I needed to take a breast feeding class because breast feeding is so natural. My doctor recommended Lori's class to me and I'm glad she did. My husband and I had a one on one class/meeting due to my husbands crazy work schedule. Lori was super nice and made us feel so comfortable and answered any silly questions I had. She taught us tons, things I wouldn't have even thought of. It was well worth the time and money!"
...Jordan O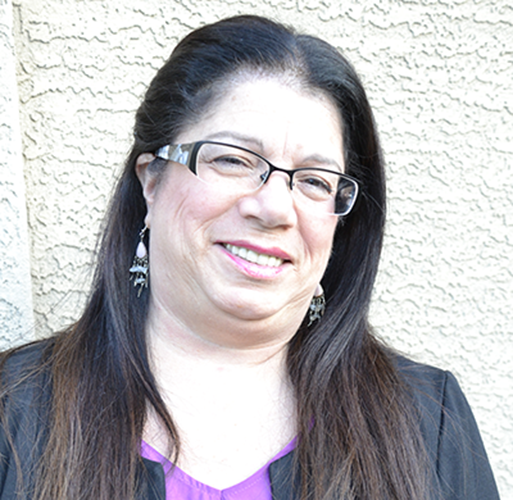 Lori J Isenstadt IBCLC
Lori is a huge breastfeeding supporter. She has spent much of her adult life working in the maternal health field. Once she became turned on to birth and became a childbirth educator, there was no stopping her love of working with families during their childbearing years.
Lori became a Birth doula and a Postpartum doula and soon became a lactation consultant. She has been helping moms and babies with breastfeeding for over 25 years. Lori founded her private practice, All About Breastfeeding where she meets with moms one on one to help solve their breastfeeding challenges. She helps families prenatally prepare for breastfeeding. Lori also helps when the baby is here and breastfeeding challenges arise.
She is an international speaker, book author and the host of the popular itunes podcast, All About Breastfeeding, the place where the girls hang out. You can reach Lori by email at: aabreastfeeding@hotmail.com
Advocating for the breastfeeding family.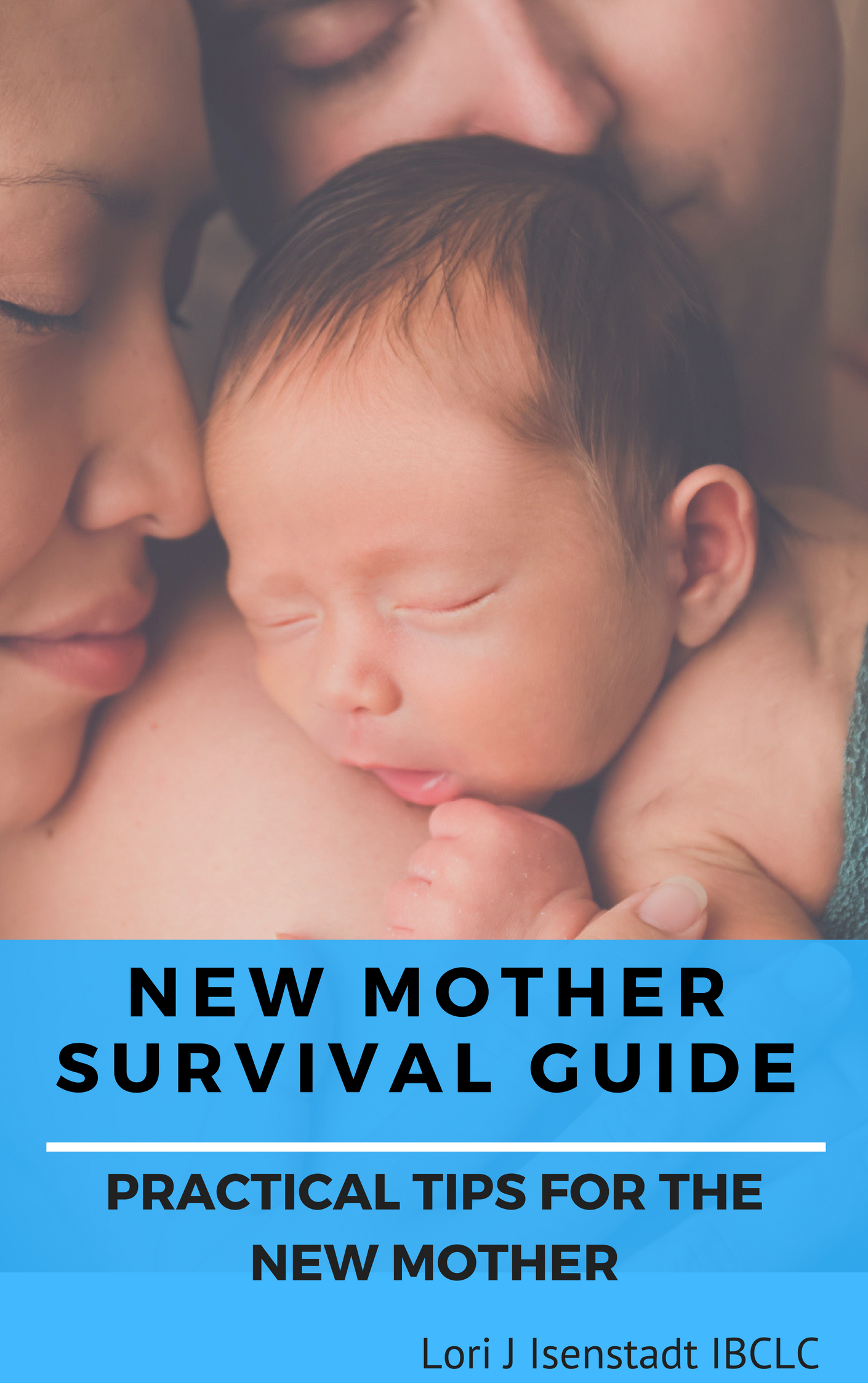 This book is filled with helpful tools that help you to prepare for new motherhood.
Tips to keep your household running smoothly
Affordable ways to hire postpartum help
Building a support network before you give birth
Easy to read & easy to implement